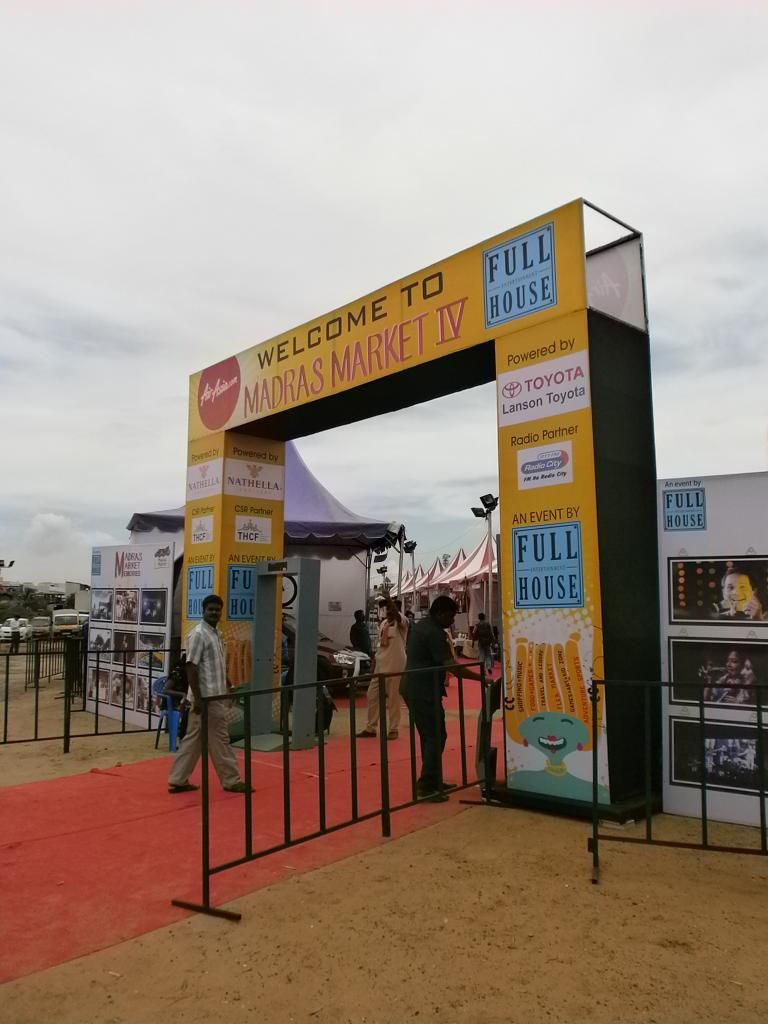 Madras Market is a bi-annual expo in Chennai. I went to the fourth edition of Madras Market held today at YMCA grounds, Old Mahabalipuram Road (OMR), Chennai. The location is near SRP tools, after TIDEL park and NIFT campuses on OMR. The entry fees for this event is Rs. 50/- and there is ample parking space.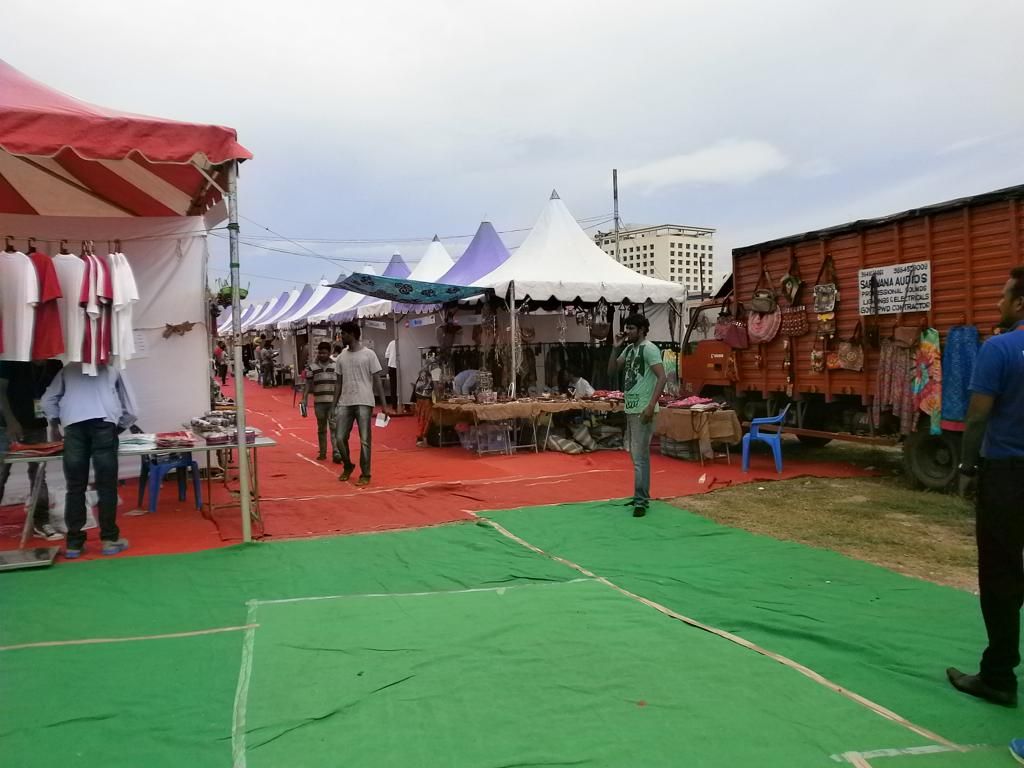 A variety of stalls have been put up here by organizations & artists across India. I found many shops focused on (but not restricted to) men's/women's clothing, home decor & art. There were eateries, workshop area, music fest & kids adventure areas too.
This post, however, is about some unique and interesting products/services I spotted in this market.
These may look like decorative fridge magnets, but guess what they've been made of – Bread!! Of course, bread has been sufficiently hardened. They also sell jar lids, photo frames, etc. all made of bread. Have a look at Pink Feather Facebook page to see some photos of their creations.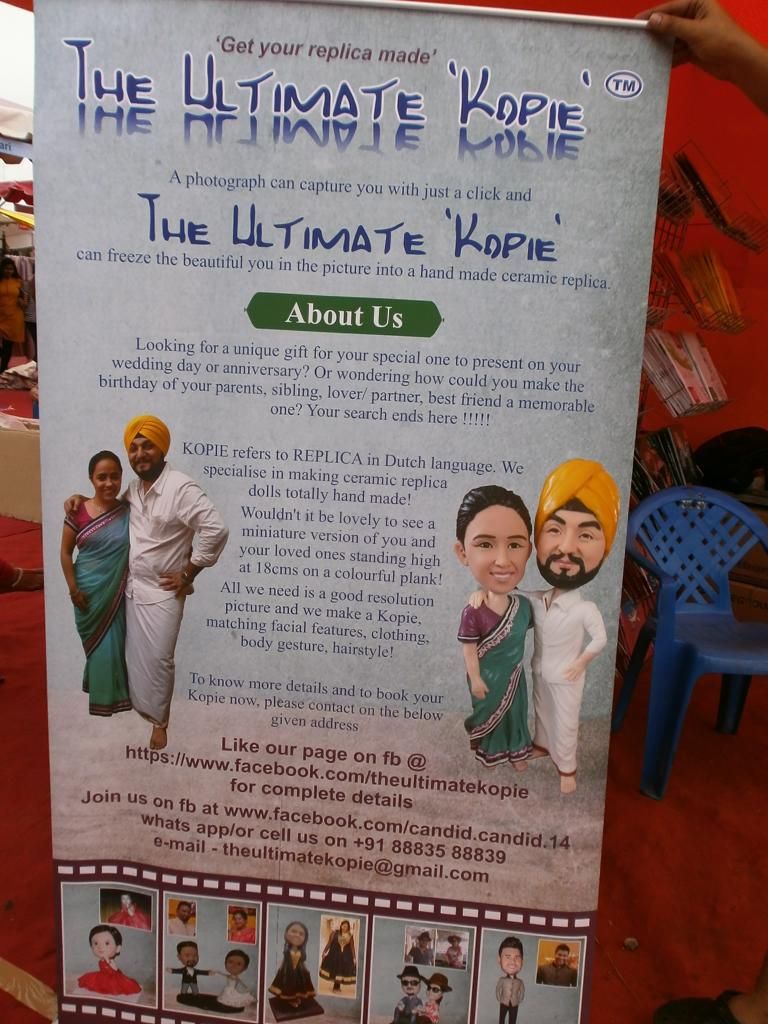 The Ultimate Kopie is an interesting venture that makes custom hand-made ceramic replica dolls of people from their photos, which they can send. They ship across the world. Have a look at their Facebook page to see some of their recent creations.
A fellow Blogger and member of CBC, Bhushavali, had put up her stall too. As the board says, she is trying to make Khadi fashionable! She sells a variety of ethnic wear for women and men at her online portal. Go check out!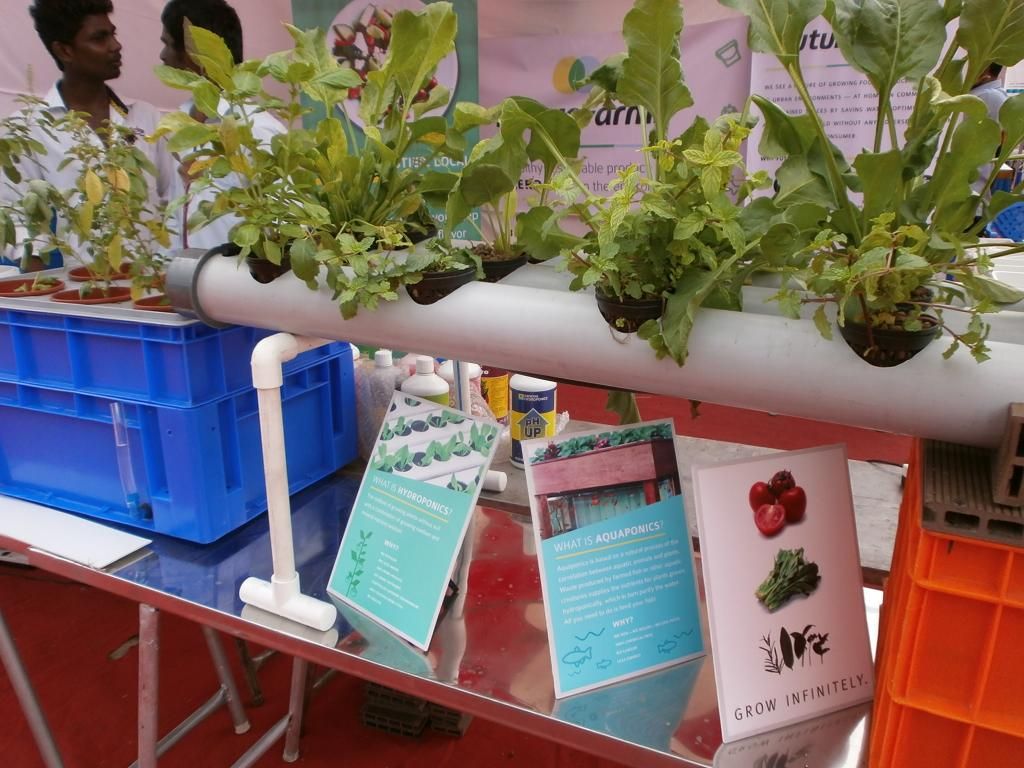 Future Farms sells gardens for urban spaces utilizing techniques like aquaponics and hydroponics (growing soil-less gardens using garden automation in urban spaces).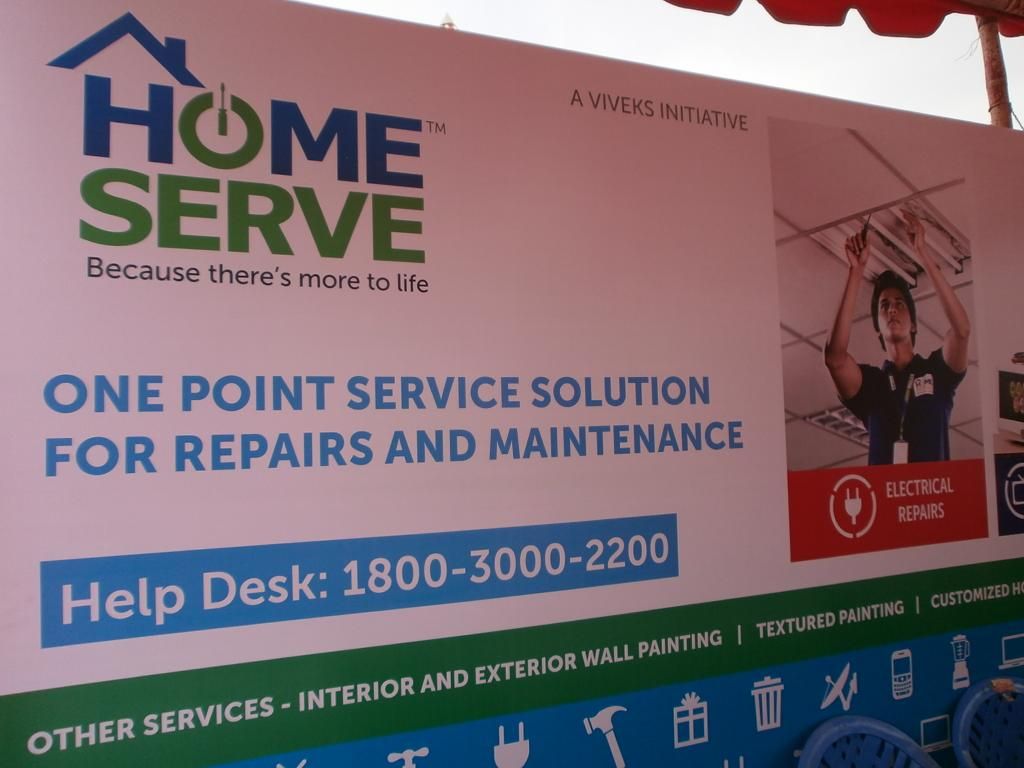 Home Serve is a much needed service that offers repairs and maintenance for a range of customer requirements including plumbing, electrical, carpentry, home appliances, etc. They send people on-call and they have yearly plans. Check their website if you want to get any work done at your home but not getting the right workmen.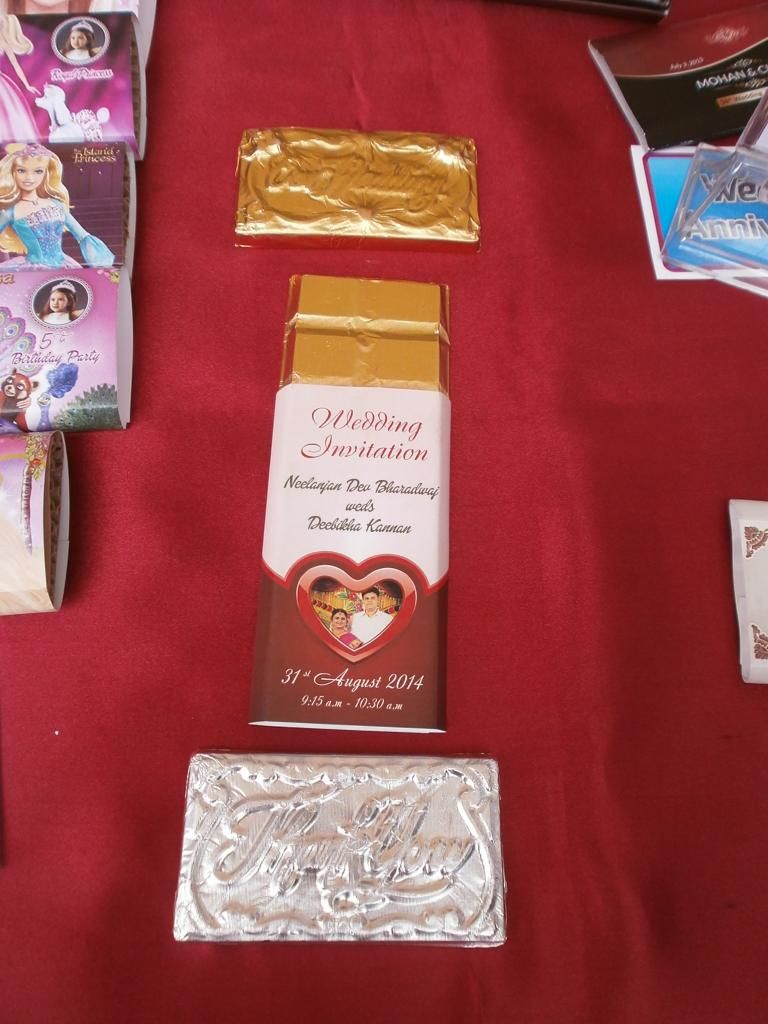 Chocolate Boy is an interesting service that makes custom chocolate wrappers for events like weddings, birthdays, etc. Of course, they also make chocolates! If you need (at least) 30 chocolates with custom wrappers in Chennai, you can contact them via their website.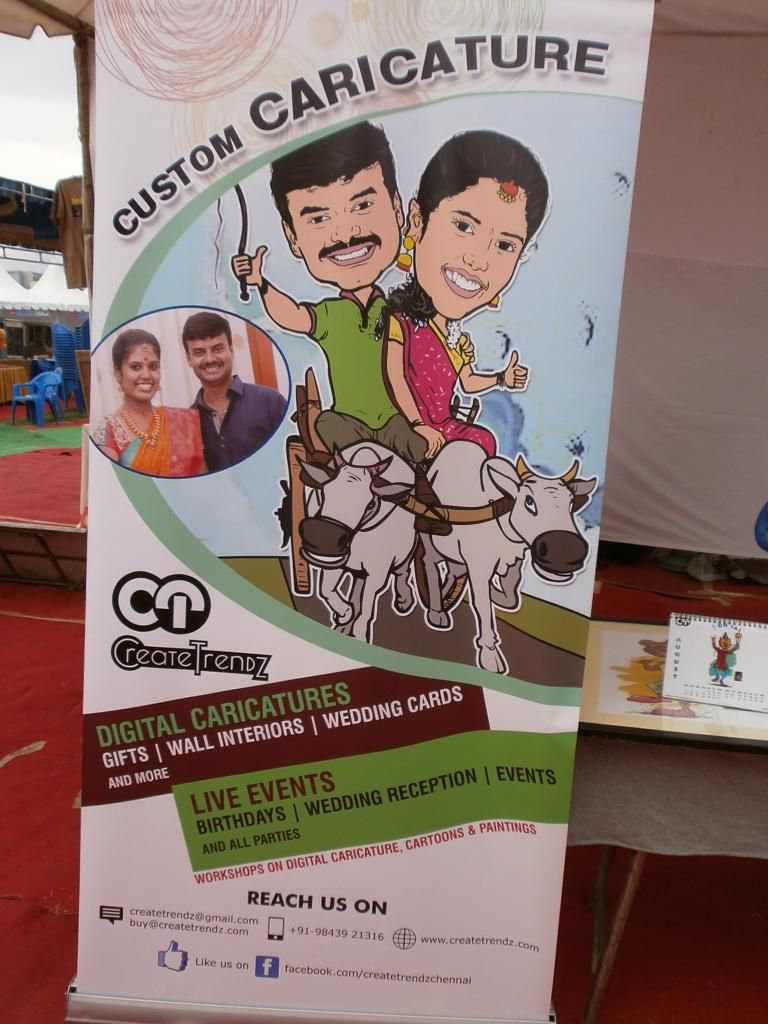 CreateTrendz makes custom caricatures (cartoons) based on your photos that you send them. It just costs Rs. 300 for a single caricature of your face and Rs. 500 for full body. So, it's time for you to become a cartoon! Check their services here.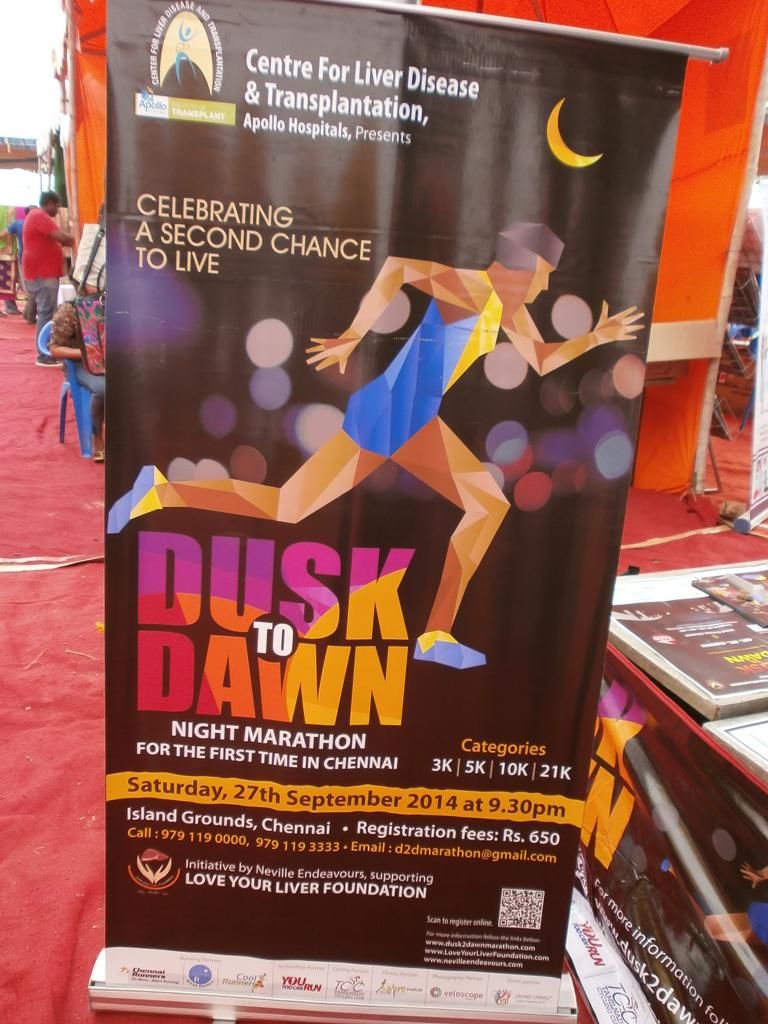 Love your Liver Foundation is organizing the first night marathon in chennai on Saturday, 27th September '14 from island grounds. They are conducting 3k, 5k, 10k and 21k marathon races. If you are a runner, check it out: All Info here.
There were many more shops, I have featured only those that were unique/different and caught my instant attention. If you are in Chennai, you can go to this exhibition tomorrow also (Aug. 23-24) or you can follow Madras Market Facebook page to stay updated about their future events. I'll leave you with the photo of dashing Toyota Etios Cross Car that I found in this expo! 🙂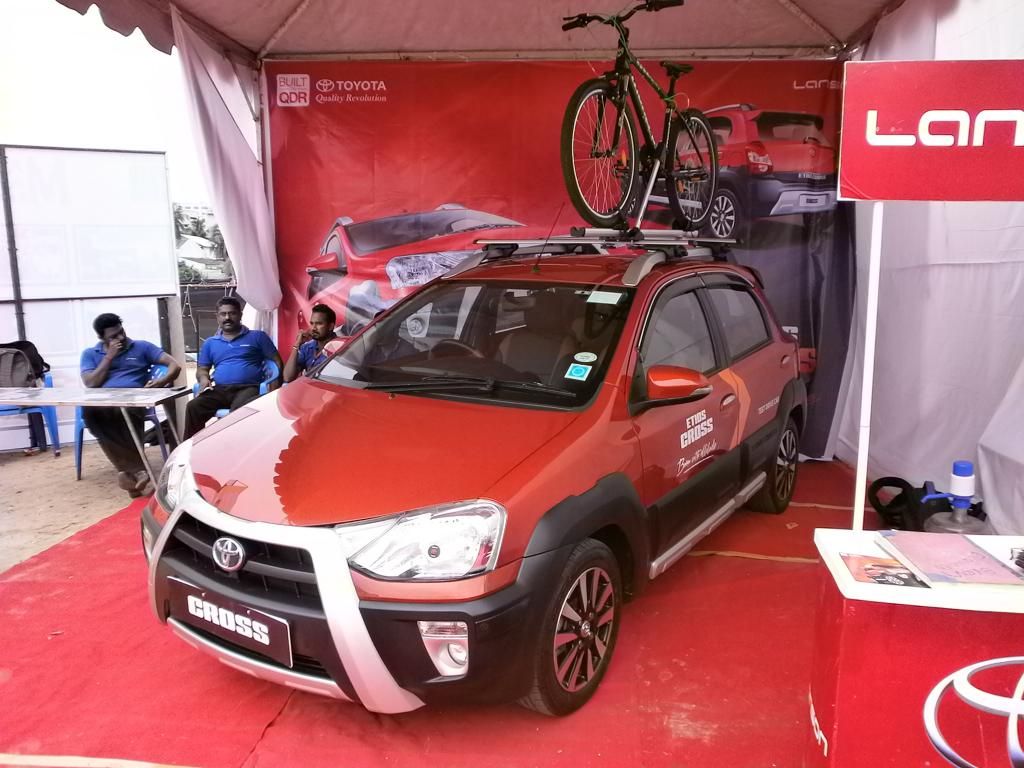 Destination Infinity
Ad: To create Professional Videos that Promote your Business at a Low Cost, visit WOWSUPER.NET