Prison Bazaar: Buy Products made by Prisoners!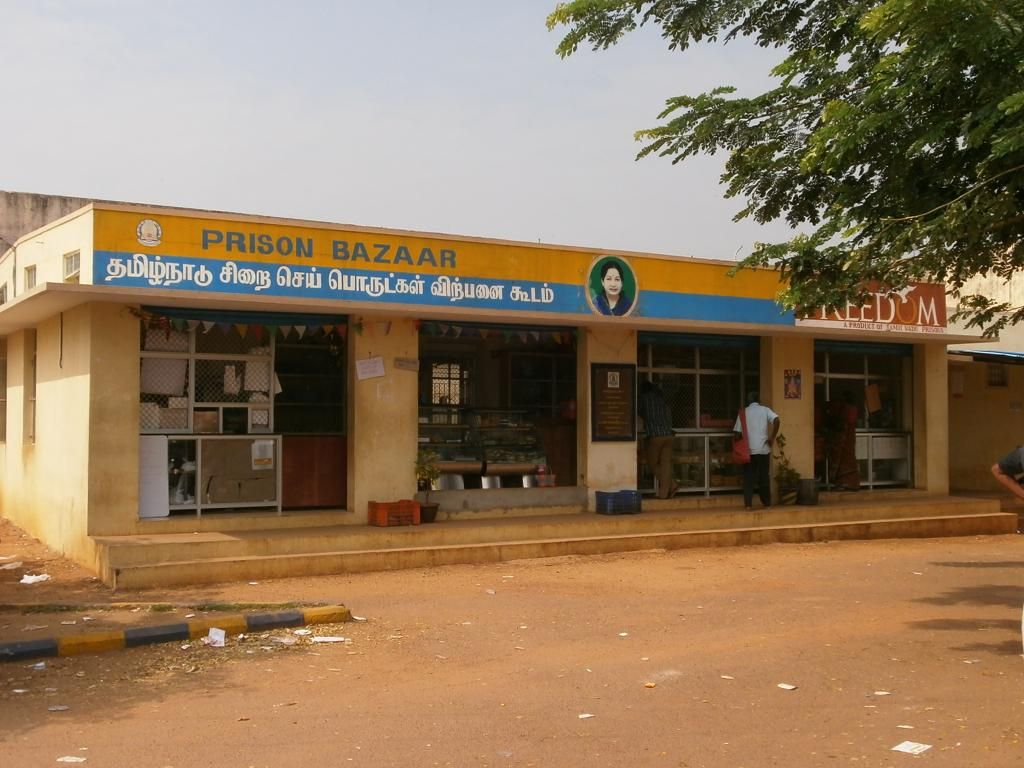 Prison Bazaars sell food items and other products manufactured by prisoners across Tamil Nadu. I went to the Prison Bazaar next to the Puzhal Central prison in Chennai to check out what's in the offering.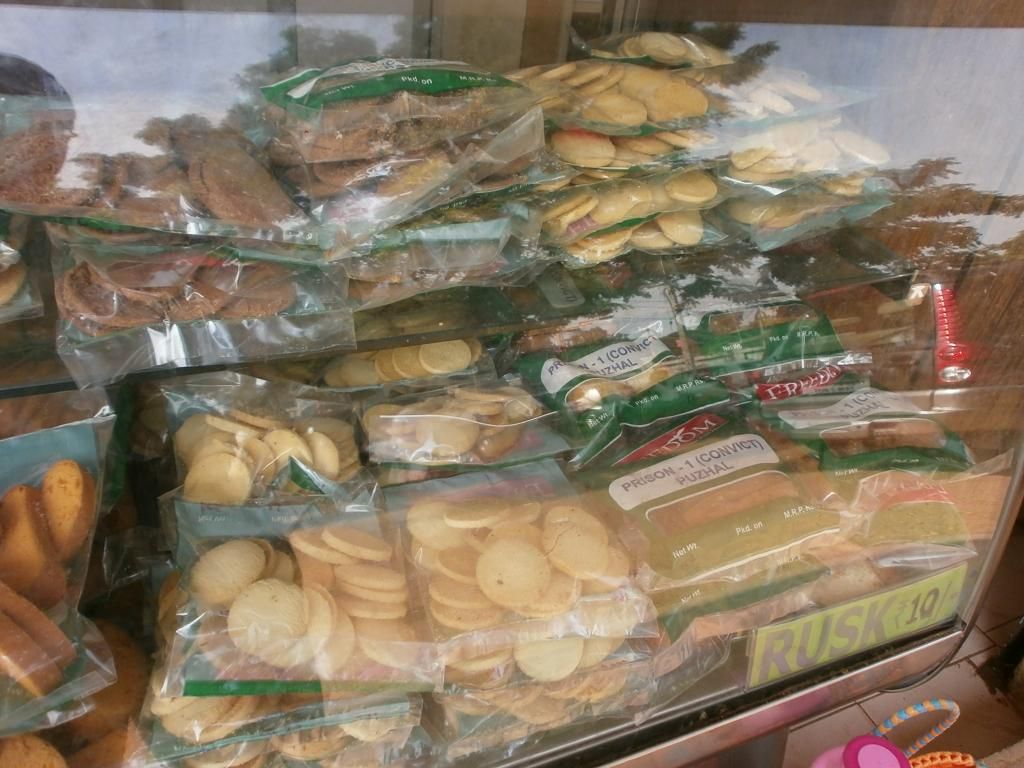 There is a bakery unit located at the Puzhal prison where prisoners manufacture biscuits, cakes, and other bakery items. Other items like pickles, sweets, puffs, rusk, mixer, other confectioneries, shirts, bed-sheets, rain-coats, etc. are manufactured in prisons across TN and are distributed to  Prison bazaars in Puzhal Prison, IG Prisons office – Egmore & Saidapet Prison (in Chennai).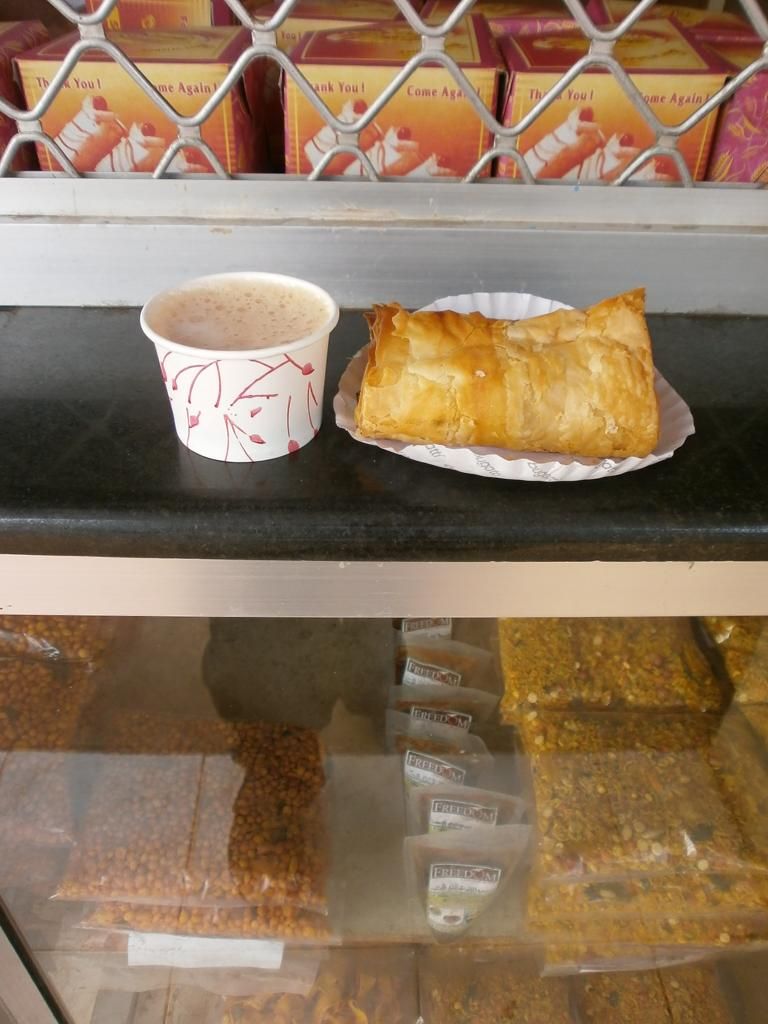 Here's what I had there – One veg. puff & tea. Both were very good 🙂 The person who served me asked me if I knew who was serving him. He was wearing white-and-white, so I sort of guessed, but I said 'no'. He then told me that prisoners are employed to sell the products to customers in these shops! I asked him what he did to become a prisoner, he blushed and told me 'bad influence'. I didn't push to ask him further on this 🙂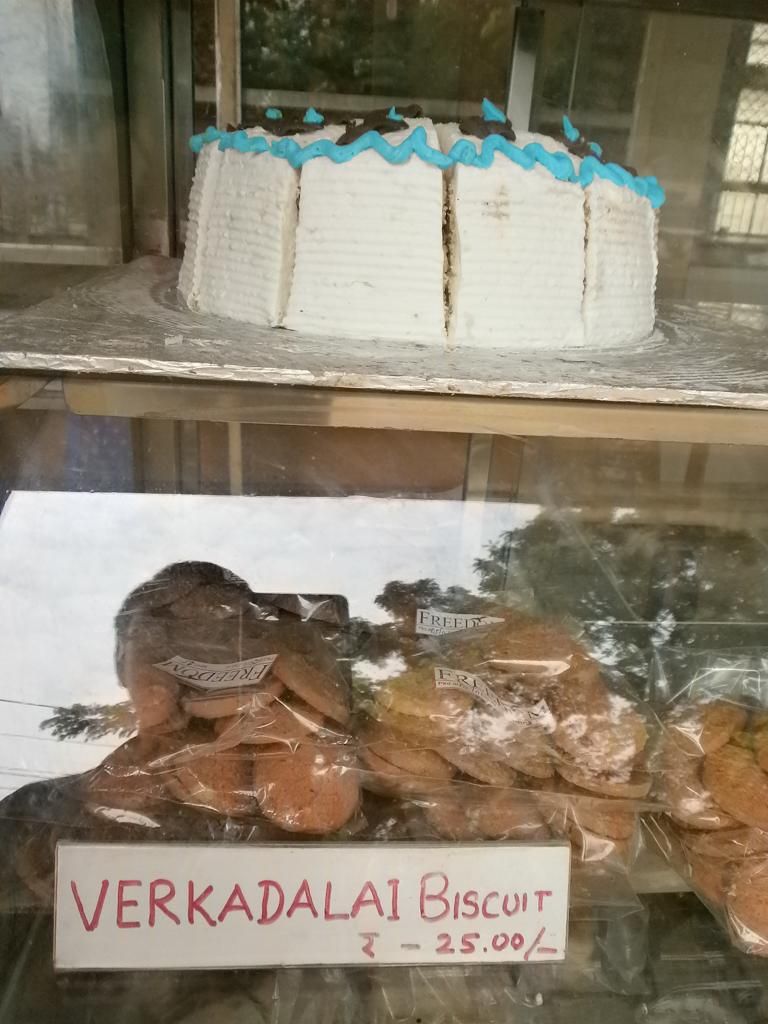 I was half-tempted to buy and eat this cake. But since I had a puff and tea, and was not hungry, I decided against it. I've been cursing myself since for not eating it – maybe I should go once again. However, I bought a few other items for home.
Their products are sold under the 'Freedom' brand. Above shown are: Ompodi, coconut mixture, boondhi laddu, rava laddu, peanut biscuit. The taste is good – we almost finished everything. The price is reasonable and lesser than what we get outside. There are two police officers also in the shop – they told me that only fresh stocks are sold.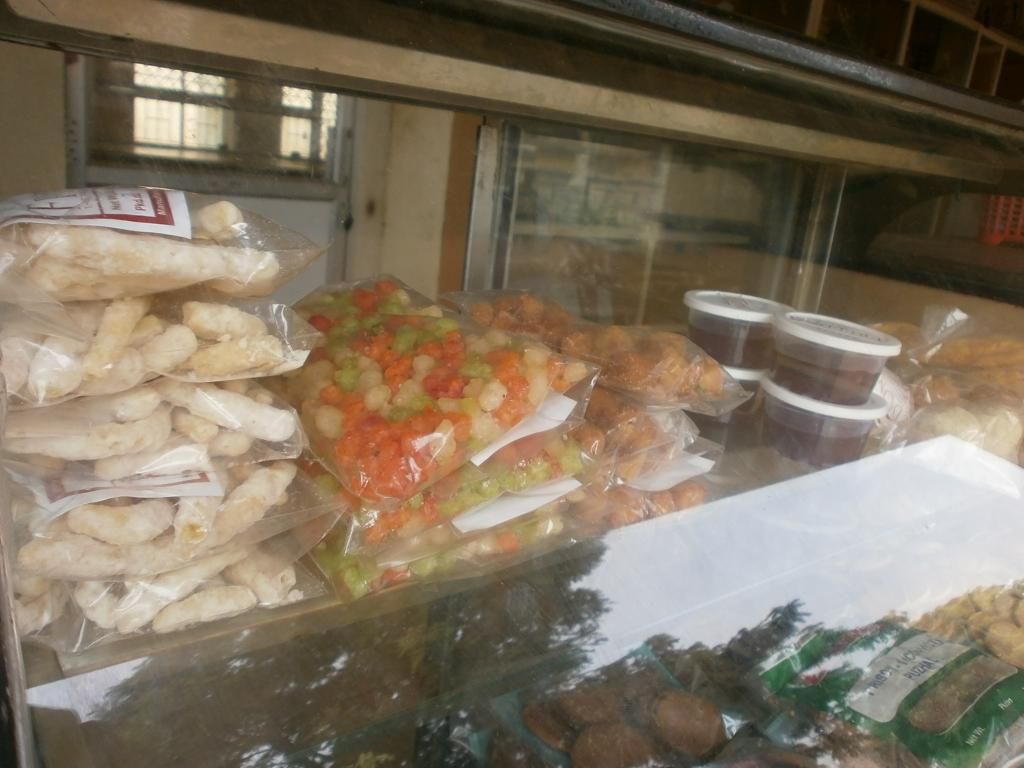 It seems people who visit prisoners are allowed to buy these products and give it to inmates inside. Public is allowed (and encouraged) to buy the products as it will support the efforts of the prison administration to make prisoners more productive, and teach them a skill or two which can be useful outside the prison too. So, if you go by these shops, why not buy something from Prison Bazaar and encourage their noble activity?
Destination Infinity
I am Rajesh K, the author of this blog. While this blog is my hobby, I am a Freelance Video Editor by Profession. If you want to make Videos for Business or Special Occasions, do visit my other website WOWSUPER.NET to see the portfolio and get in touch.