My Name has been Mentioned in The Hindu!!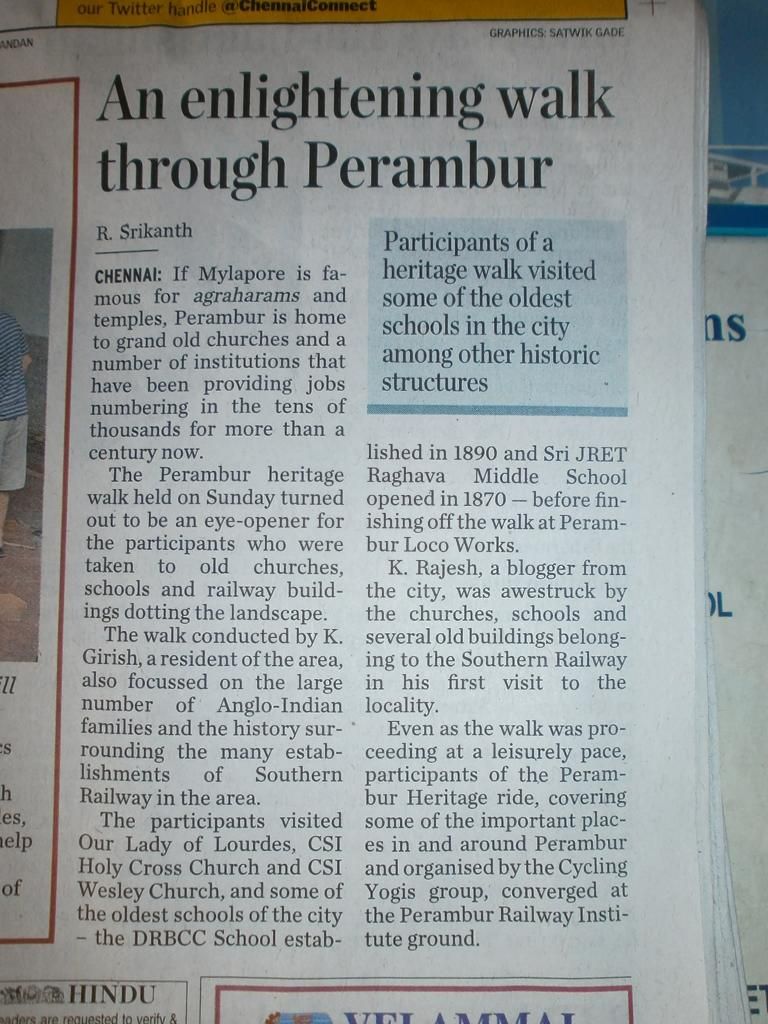 Some are famous. Some are rich. Some are powerful. Some are hardworking. Some are good/evil. But some, who get mentioned in the newspaper, are just plain lucky. Like me 😀
When I went to the Perambur Heritage walk recently, I was casually talking to a reporter from The Hindu. That's all I did. Guess what – My name has been mentioned in the 3rd page of the Main paper of The Hindu!! Here's the online edition link, if the above photo of the printed paper is not clear.
Wooohoooo 😛 🙂 😀 🙂 😛
Destination Infinity