Being a professional blogger comes with its own perks. Advanced Hair Studio invited us to an event, on the occassion of completing 10-years of operation in the Indian subcontinet, at ITC Grand Chola, Chennai. They had invited Sourav Ganguly (Needs no introduction – I assume) & Mohit Sharma (Current CSK player and former Indian Cricketer).
You can see our selfie with Mohit Sharma above.
I know what you are thinking – why on earth would he not take a selfie with Sourav Ganguly? Well, despite our best efforts, we have to postpone that one for the next event. Hmm… 🙂
After the event, we managed to catch the current Chennai Super Kings player & former Indian cricketer/pace bowler Mohit Sharma and made him fall in our selfie net. With the IPL 2019 in-progress, this is no mean feat – I tell you.
Anyway, coming back to the company that sponsored the event – Advanced Hair Studio is an international 2.4 Billion USD company that provides hair retention, hairfall treatment and hair restoration treatment. They follow both surgical and non-surgical procedures. They also have an option of serving customers in their own homes.
According to their website, they offer various treatments to provide effective results for different stages of hairloss.
If you are (especially) a celebrity or even a regular person who is concerned about your hairloss, hair fall, etc. or just want to style your hair like Advanced Hair Studio's CEO (see the person on the right in the below pic), you'll want to visit their Chennai branch @ Nungambakkam – Sterling Road or any other branch in/near your city.
Head over to their website for more details.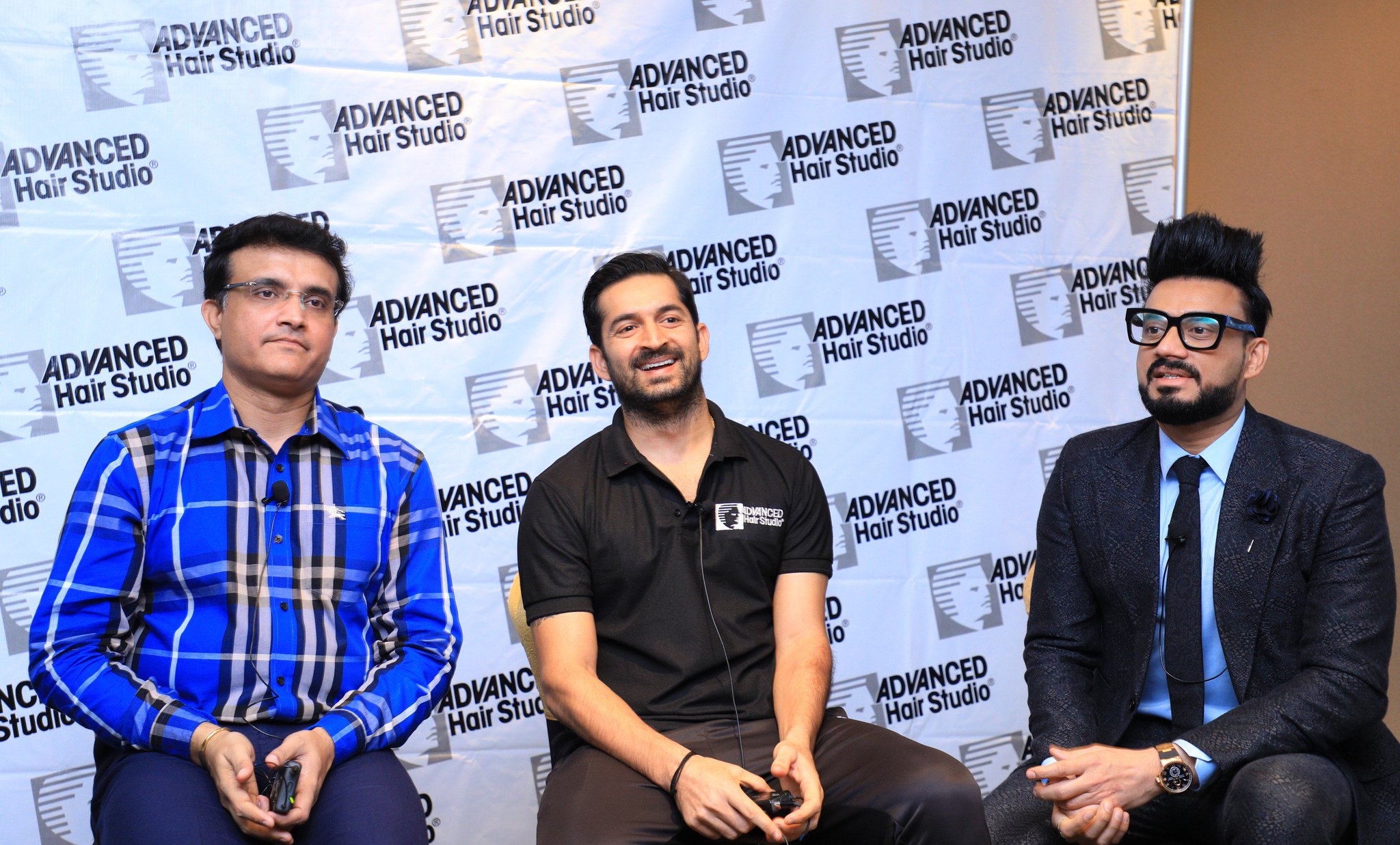 Destination Infinity
Ad: To create Professional Videos that Promote your Business at a Low Cost, visit WOWSUPER.NET