Newspaper Vending Machine @ Chennai Metro!
We traveled in Chennai Metro recently (Thirumangalam to Vadapalani) and were surprised to find that their railway stations are equipped with a few types of vending machines.
The vending machine that surprised us the most was the Newspaper Vending machine. You can see it in action in the above-embedded video.
We have never seen a newspaper vending machine before. So we were intrigued and dropped a five rupee coin inside. A Tamil newspaper edition of Thina Malar popped out of the machine almost instantly.
The regular cost of the paper is 6.00 rupees (according to the printed info on it) but at this vending machine, we got it for 5.00 rupees. Not that we read much inside, we just glanced through the headlines…
There were other vending machines like the tickets, Pepsi/Red Bull/soft drinks ones, etc. But another very interesting vending machine was the one that dispensed orange juice.
We actually saw a worker putting in oranges on the top, so I guess they are juiced once we put in the cash. We didn't try it as one juice was priced at 100 rupees, and outside we can get it for less than half that amount. Maybe next time we might. Anyway, here it is –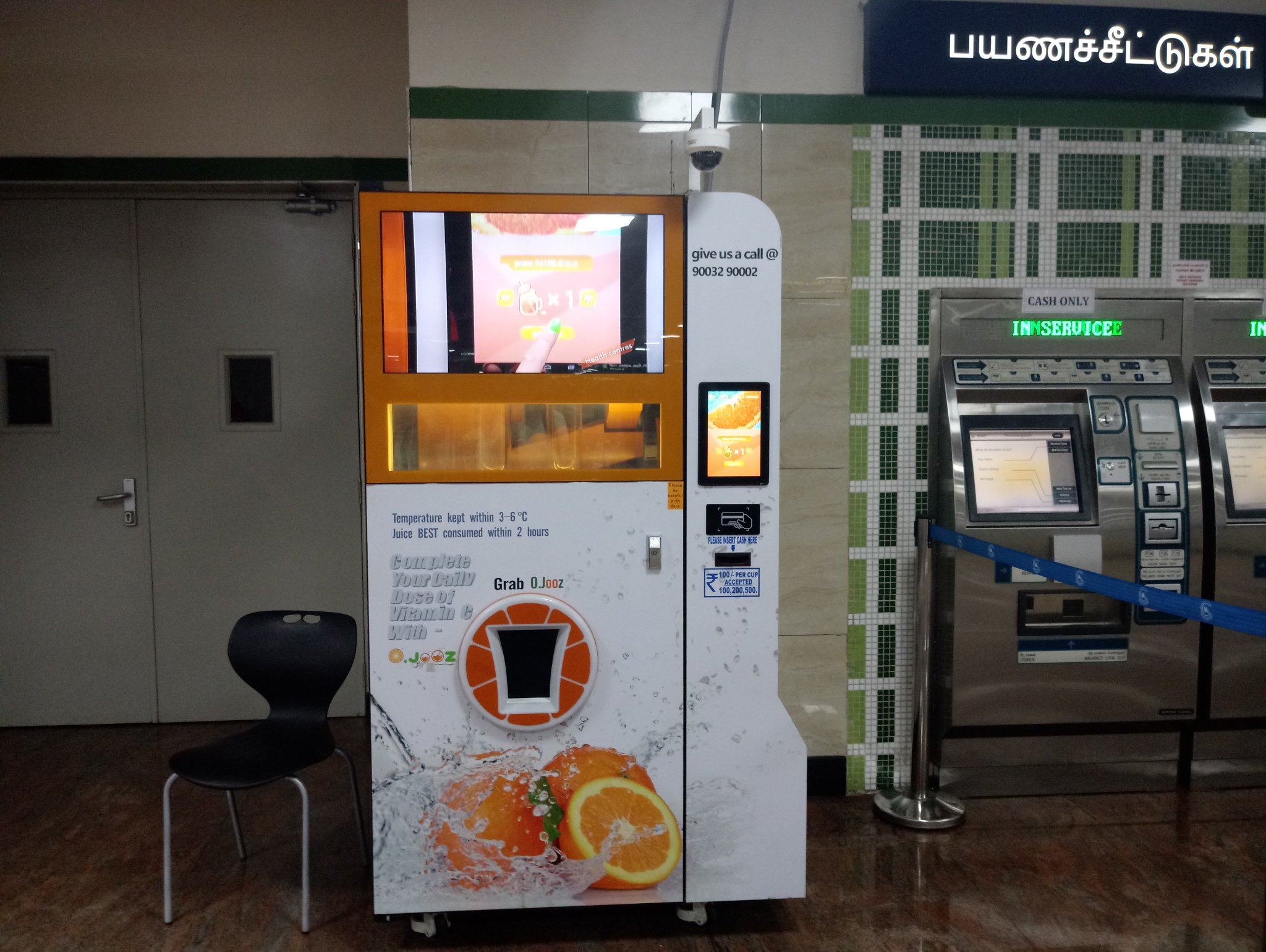 That's why we keep utilizing all types of transport services in the city – to discover interesting things that we can write/blog about 🙂
Destination Infinity
I am Rajesh K, the author of this blog. While this blog is my hobby, I am a Freelance Video Editor by Profession. If you want to make Videos for Business or Special Occasions, do visit my other website WOWSUPER.NET to see the portfolio and get in touch.