SonyLiv Launches Tamil Web Streaming Content [& Our Selfies with Movie Stars]
Before we get into the news in the title of this post, here are a couple of selfies we took at today's SonyLiv press meet event at Taj Coromandel, Chennai. SonyLiv organized this event to launch their original web series in Tamil and also to introduce their other language and English content (incl. sports) to viewers here.
Here is our selfie with the Iconic Tamil movie director – Singeetam Srinivasa Rao. He has directed great movies like Apoorva Sagodharargal, Michael Madana Kama Rajan, Magalir Mattum, etc. starring Kamal Hassan in Tamil. He has directed many movies in Telugu, Hindi, etc. as well. It was our pure luck to have had the opportunity to meet him and talk to him.
Here is another selfie we took today, this time with Sanjjanaa Galrani, a popular South Indian actress who has acted in many Telugu, Kannada and Malayalam movies. Her sister Nikki Galrani is a popular Tamil Heroine.
Sanjjanaa is the lead actress for Aivar, a Tamil web series being launched by SonyLiv in June along with a few other originals in Tamil. They are also planning to dub their popular programs in other languages so that Tamil audience can enjoy them.
SonyLiv also broadcasts sports content incl. cricket, football, etc. In fact, they broadcasted the FIFA 2018 Moscow Live on their app. Here is the link to download SonyLiv app on Google Play Store. There is an iOS version too.
Here are a few highlights from the press release –
SonyLIV's Tamil slate also includes other titles like The Farm and My Marappu, the first show to be shot completely in USA.
Sony Pictures Network's top 20 shows, a host of movies and TVF originals like Pitchers, Tripling and Permanent Roommates will also be updated in Tamil for inducing a relevant and relatable viewing habit.
SonyLIV will also be remaking the most popular IP of the network in Tamil – Crime Patrol.
SonyLIV also has an extensive library of highly rated and award-winning English shows like The Good Doctor, Counterpart, Victoria, The Handmaid's Tale and more.
Football enthusiasts can now watch their favourite game on SonyLIV with Tamil commentary.
Launched in January 2013, it enables users to discover over 23 years of rich content from the network channels of Sony Pictures Networks India. It also provides a rich array of movies, strong line-up of events across all sports, shows, music, food and fitness.
SonyLIV also live streamed the India tour of South Africa, India tour of England and the India tour of Australia in 2018. It is the home for the biggest football leagues like UEFA Champions League, UEFA Europa League, La Liga and more.
Pricing and Content Availability: The Tamil content library will be available under premium subscription of Rs 99/- per month and Rs 499/- per year along with a sachet pack of 29 for 7 days. Currently, SonyLIV has existing libraries in Hindi, Marathi and Gujarati and just announced services in Telugu yesterday.
SonyLiv Team & Popular Movie Stars at the Tamil content launch event >>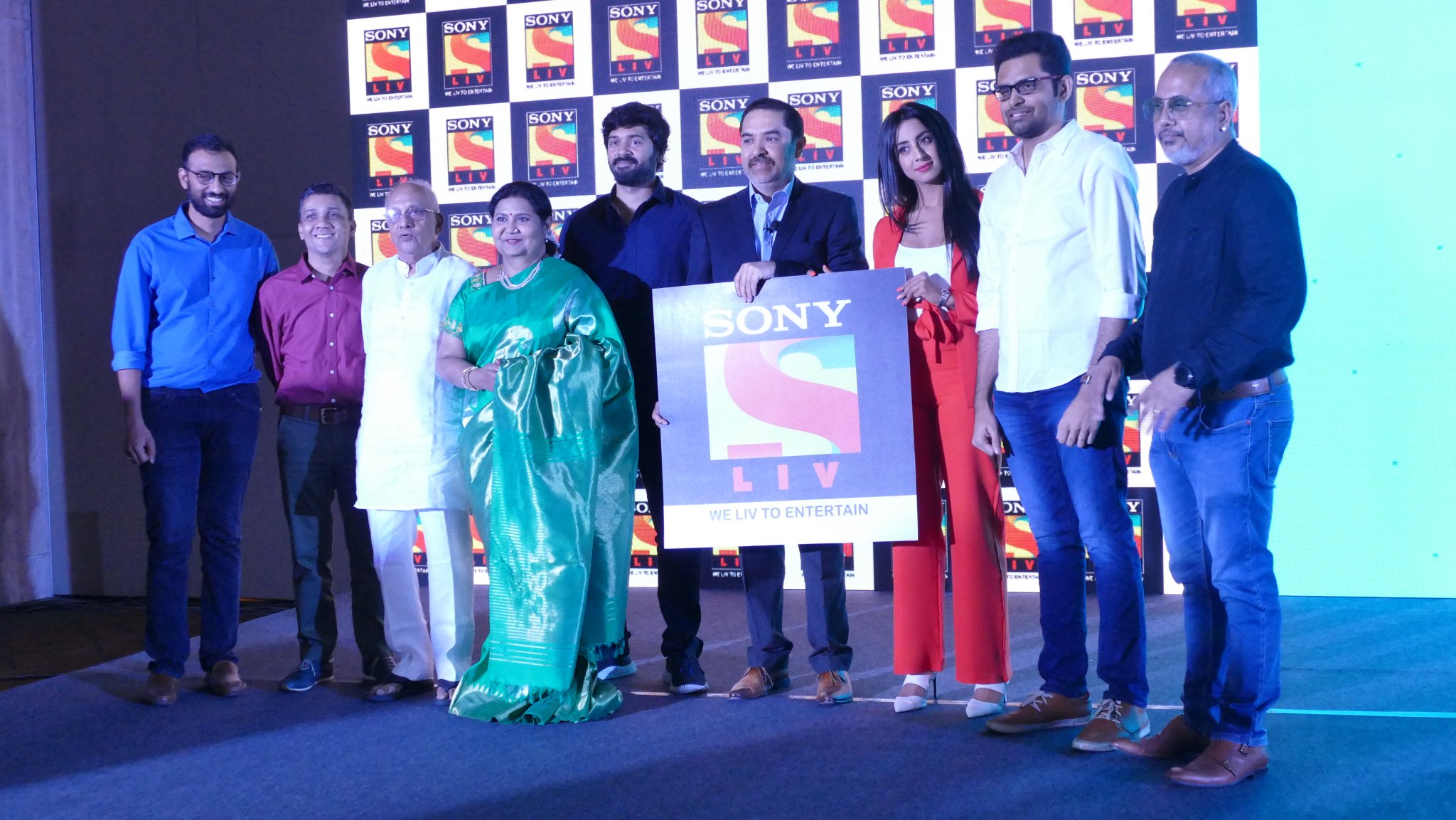 I am Rajesh K, the author of this blog. While this blog is my hobby, I am a Freelance Video Editor by Profession. If you want to make Videos for Business or Special Occasions, do visit my other website WOWSUPER.NET to see the portfolio and get in touch.