Tamil Nadu Arya Vysya Mahila Sabha is organizing its annual event & exhibition – 'Carnival 2020' this Sunday (Jan. 12, 2020) at Ethiraj Kalyana Mandapam, Alwarpet, Chennai. Time: 10.00 A.M. to 6 P.M.
Here is an overview video of what you can expect in this expo from one of the stall participants, RR Fashion Jewellery –
Yes, we are participating as an exhibitor displaying our range of customizable fashion jewellery products like chains, bangles, ear-rings, etc. All are welcome, irrespective of whether you belong to Arya Vysya community or not.
Entry is free of cost. Although this is being organized by the Mahila Sabha, both men and women are encouraged to come. Please visit and show your support for women empowerment 🙂
Here is the official poster for this year's Carnival released by the organizer with more information and programme itinerary –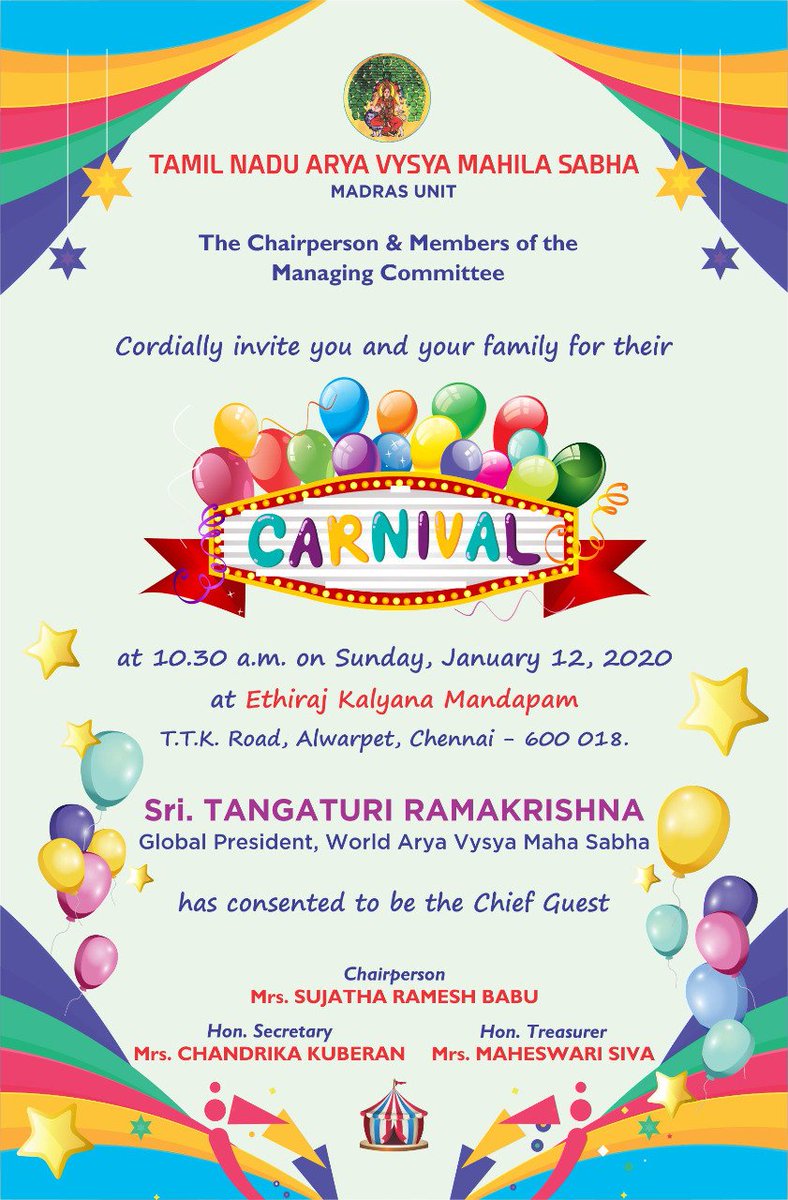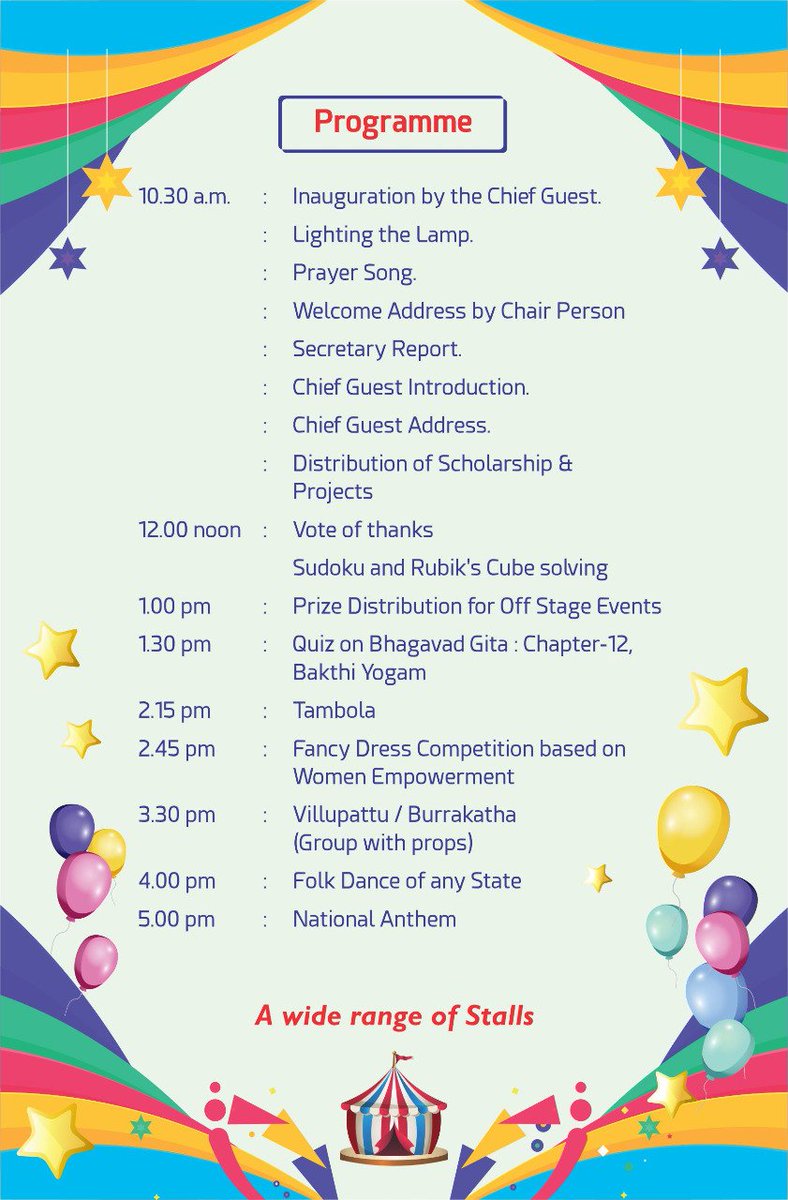 Destination Infinity
Ad: To create Professional Videos that Promote your Business at a Low Cost, visit WOWSUPER.NET